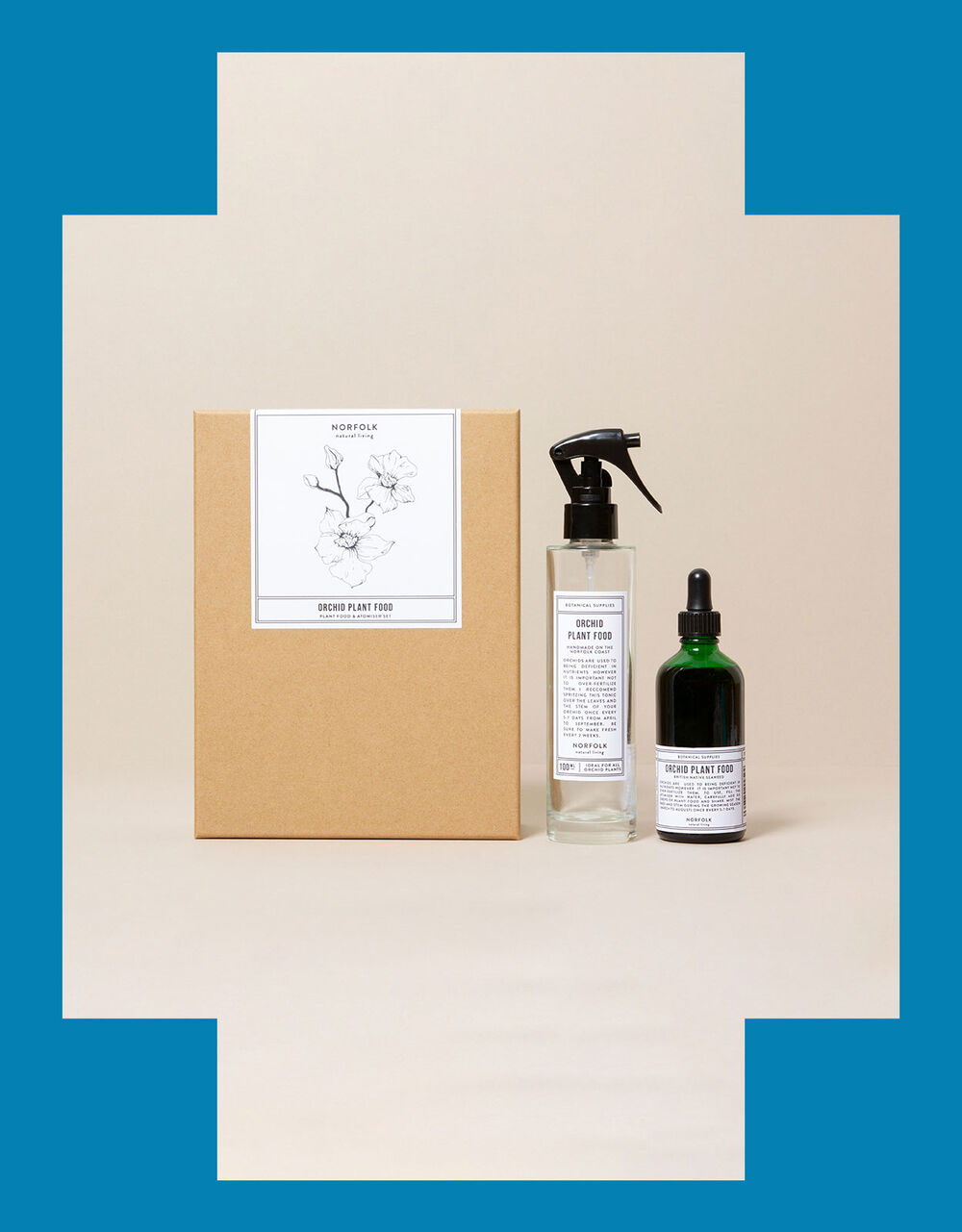 Women Brands Bazaar | Norfolk Natural Living Orchid Plant Food and Atomiser Kit - CL28655
---
Availability:In Stock

Product Code: CL28655
---
Women Brands Bazaar | Norfolk Natural Living Orchid Plant Food and Atomiser Kit CL28655
Nestled away in Norfolk, let the therapeutic blends of plants infuse your everyday skincare, scents and household products with Norfolk Natural Living.

Don't forget the flowers! Keep your orchid for longer than ever with the help of nutritious seaweed, rich in nutrients and carbohydrates. This solution contains 100ml of natural plant food, designed to last for up to a year.

How to use: fill the atomiser with water, carefully add six drops of plant food, and shake! Mist the base and stem during the growing season (March to August) once every 5-7 days.
Non-refundable.